SCHOOL CANCELLATIONS DUE TO EXTREME WEATHER  TO BE TRACKED ON NEW STORY MAP
September 8th, 2023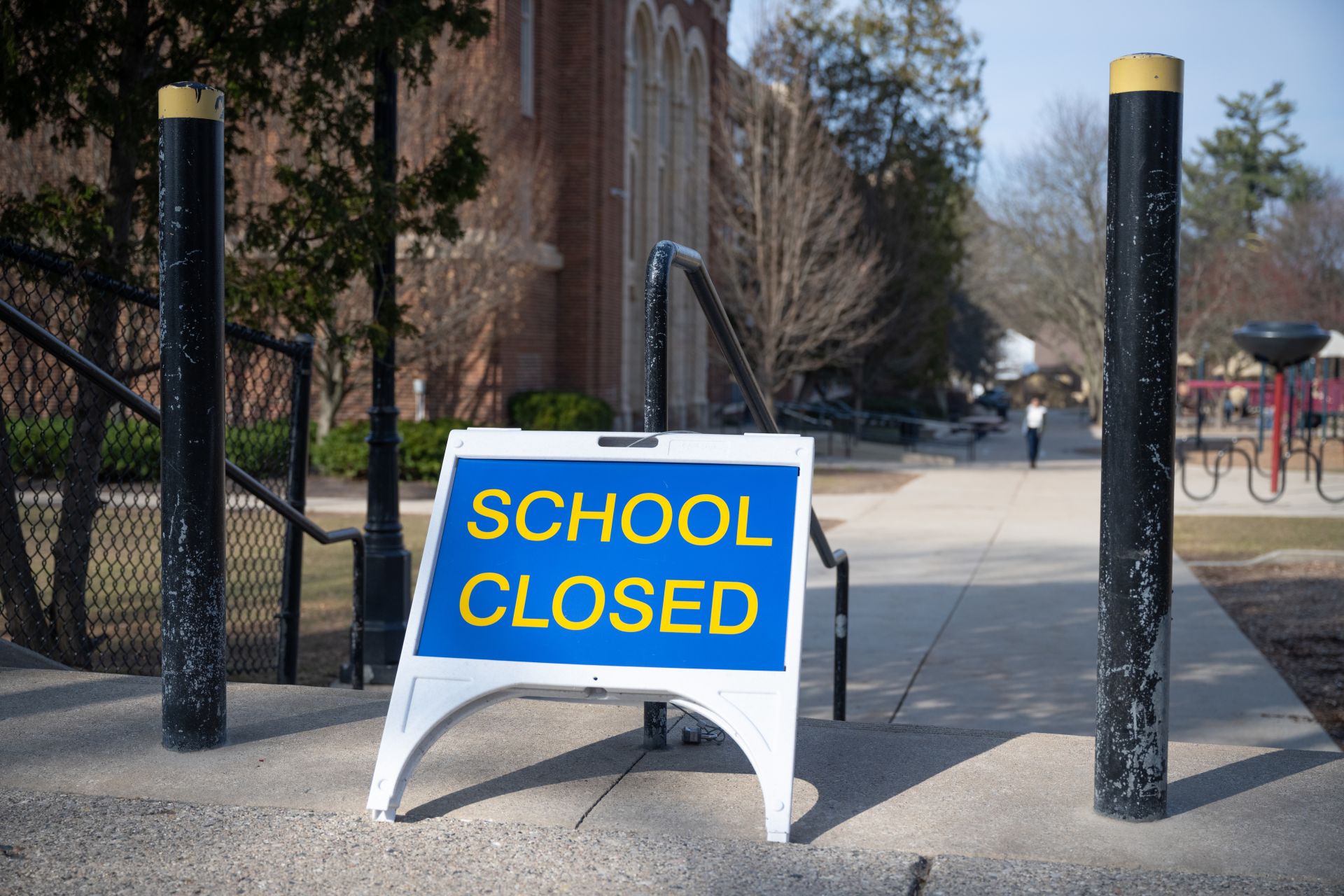 With school in session, the American Federation of Teachers, National Education Association join Climate Action Campaign to Announce New "Extreme Absence" Website
Washington, DC – Extreme weather-related school closures are increasing, keeping students home and away from the classroom and impacting their ability to learn. This growing problem impacts nearly every community in the country.
With its new "Extreme Absence: Missed School Days Due to Climate Change" school closure story map, the Climate Action Campaign will directly connect these extreme weather events to school closures, and make the case for bolder action to tackle the climate crisis. The Extreme Absence story map will feature school closures in six states: Arizona, Georgia, Michigan, Nevada, Pennsylvania, and Wisconsin.
"AFT's members are the frontline workers who see and live the impacts of the climate crisis on a daily basis, from working in areas ravaged by extreme weather to navigating crumbling infrastructure. They also see how it directly impacts an entire generation of students and puts our communities at risk. I hear stories, especially in the last few days, of people who have been subjected to unbearable working and learning conditions—students and educators in Puerto Rico having to go to school in 100 plus degree weather with no air conditioning and broken windows. The same is true in Chicago and Baltimore," said AFT President Randi Weingarten. "We must invest in climate preparedness. Unfortunately, unlike when climate was a bipartisan priority, today tackling the climate crisis has largely become a partisan challenge. But safeguarding the planet is not a partisan matter—protecting the lives of students, their families, and their communities shouldn't have two sides."
"After a summer in which we experienced the highest temperatures ever recorded on Earth, many students and educators are returning to schools with inadequate ventilation and air conditioning systems. It's inhumane and counter to all logic to allow students and educators to sit in 95-degree classrooms, leaving students unable to concentrate on learning or even forcing schools to close due to high heat and humidity levels," said NEA President Becky Pringle. "Talk to any educator, and they'll tell you that air quality and temperatures in classrooms are important factors in the learning process and improving them should be given a top priority. We cannot send students to sit in a school that feels like a sauna and expect them to be able to learn. It's time for Congress to act."
"Weather has always impacted school closures, but what we have seen in recent years and especially this year is more frequent extreme weather events, with more damaging outcomes, driving more school closures and more time away from the classroom for students," said Margie Alt, director of the Climate Action Campaign. "This can't continue to go on unchecked. We need to act now to reduce the pollution that is causing climate change and making extreme weather worse. Our kids can't wait, and our climate can't wait."
Extreme weather – made more frequent and intense by climate change – is leading to more school closures. Extreme weather like soaring heat and powerful hurricanes impact the health and well-being of our kids and their ability to learn and prepare for the future. CAC's Extreme Absence will provide the public with an easy to access source of information about climate change-related school closures and highlight the climate-related event that led to the closure.
"According to a January 2022 study by the U.S. Government Accountability Office, Since 2017 more than 300 presidentially-declared major disasters have inflicted damage across the United States, with "devastating effects on K-12 schools including trauma and mental health issues among students and staff, lost instructional time and financial strain." 
Share This: