President Biden's Climate and Clean Energy Plan Delivers $15 Billion in investments in all 50 States
September 14th, 2023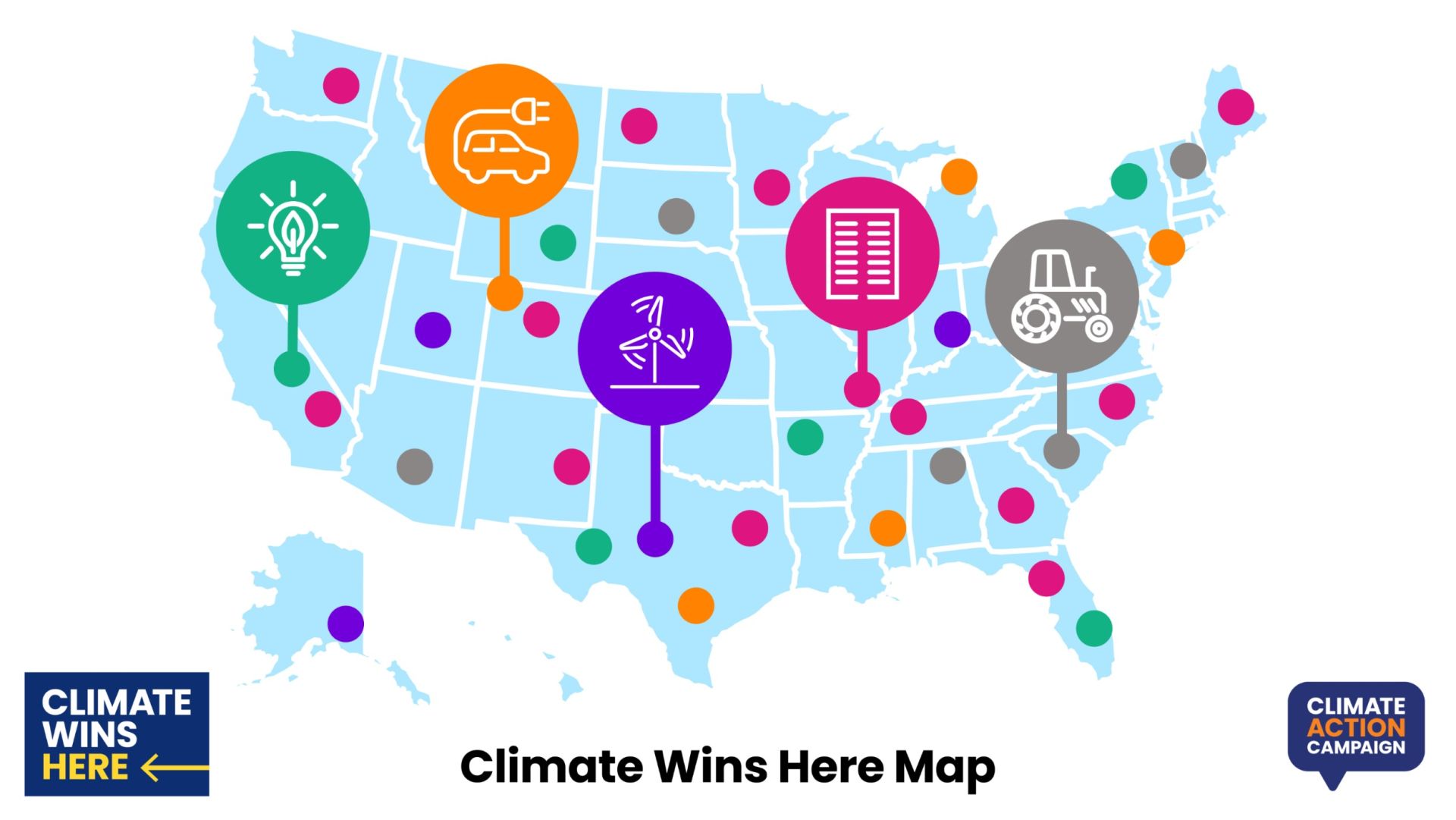 Climate Wins Here Investment Map shows over $15 billion in Biden Administration Climate and Clean Energy Investments delivered to every state in the U.S.
Washington, DC – Communities in every state in the Union are ringing up massive, job-creating investments from President Biden's climate and clean energy plan, with over $15 billion in direct federal investments already allocated in every state, according to the Climate Wins Here investment map.
The Climate Wins Here map was launched earlier this year by the Climate Action Campaign to highlight the climate and clean energy investments being delivered to communities through the Inflation Reduction Act (IRA) and the Infrastructure Investment and Jobs Act (IIJA).
The map provides information on every announced climate initiative and investment from the Biden Administration funded by the IRA and IIJA. It shows the type of investment, the amount committed, and the approximate location of each announced federally supported project. All 50 states have received investments from the President's climate and clean energy plan.
Margie Alt, Executive Director of the Climate Action Campaign, said "With IRA and IIJA investments surpassing $15 billion this month, we celebrate all of the projects happening in communities across the country, bringing good paying jobs, accelerating the clean energy transition, and protecting our climate by slashing carbon pollution. President Biden's climate and clean energy plan is helping to build a cleaner and healthier future in every one of our 50 states. The IRA and the IIJA are delivering for people across the country, but we still have more work to do to tackle the climate crisis."
To learn more about federal investments stemming from the IRA and IIJA visit the Climate Wins Here Map.
Share This: