The Hill: Environmental groups urge congressional leaders to leave climate provisions…
June 16th, 2021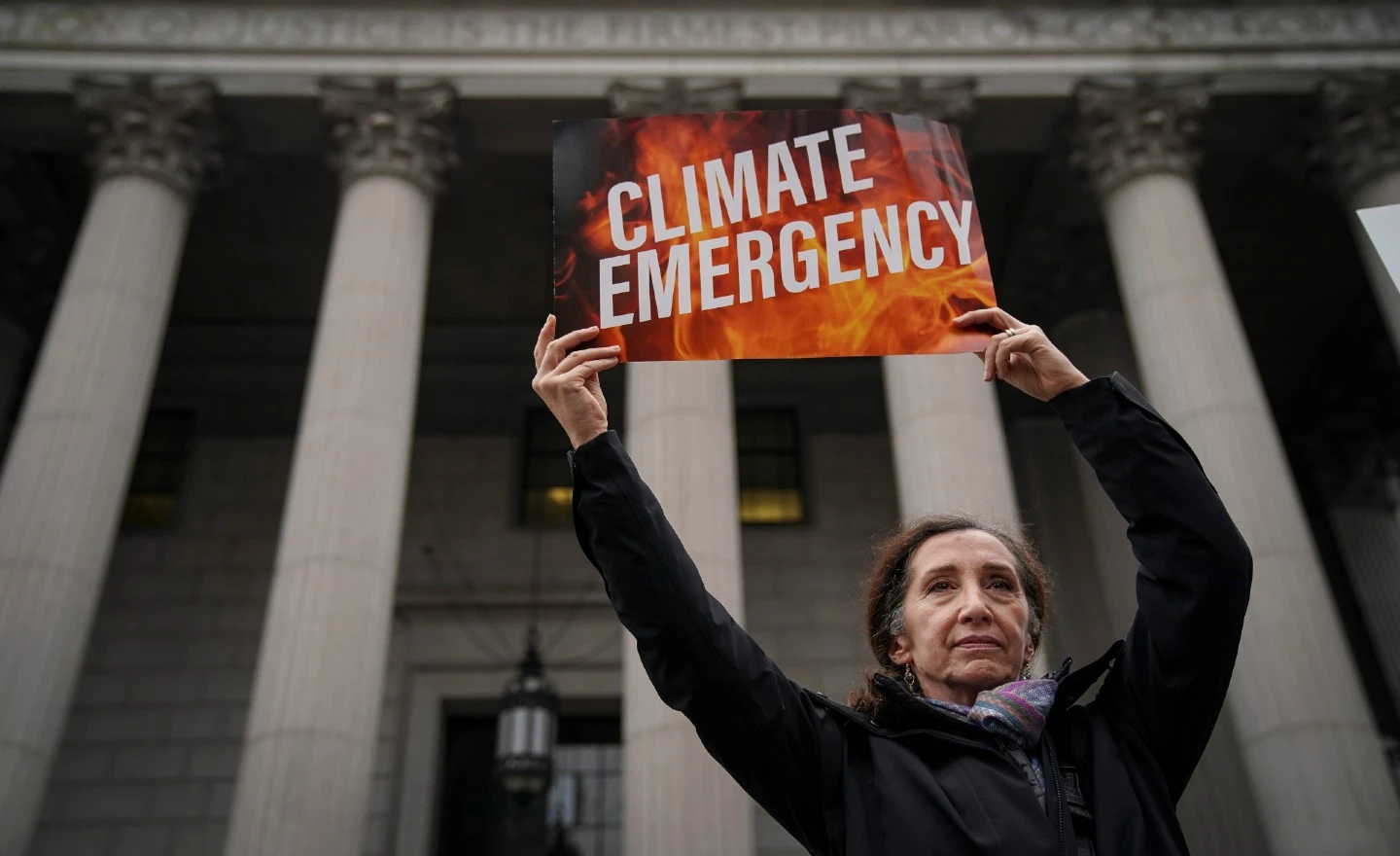 Environmental groups urge congressional leaders to leave climate provisions in infrastructure package
By Zack Budryk
A coalition of environmental groups in a letter Thursday warned congressional leaders not to decouple climate provisions from any infrastructure package they take up.
In the letter, addressed to House Speaker Nancy Pelosi (D-Calif.), House Minority Leader Kevin McCarthy (R-Calif.), Senate Majority Leader Charles Schumer (D-N.Y.) and Senate Minority Leader Mitch McConnell (R-Ky.), climate groups comprised of more than 15 million members said climate provisions must remain in the American Jobs Plan.
"Our groups cannot support policies that continue to allow increases in the pollution that drives climate change or increases economic and environmental inequity for communities of color, indigenous, and low-wealth communities," the letter states. "We must put this country firmly on track toward the 100% net zero carbon economy with good quality jobs that the President has committed to; the very same goal that scientists tell us is necessary to meet within the decade."
Those who signed the letter include Mitchell Bernard, president and chief counsel for the Natural Resources Defense Council; Sierra Club Executive Director Michael Brune; Union of Concerned Scientists President Johanna Chao Kreilick; Center for American Progress founder John Podesta; and Earthjustice President Abbie Dillen.
The letter comes the same day as a statement from Sunrise Movement, a progressive climate organization that has frequently urged the Biden administration and congressional Democrats to take bolder action on climate. In the statement, advocacy director Lauren Maunus warned Senate Democrats not to sacrifice such provisions in the plan for the sake of bipartisan compromise. Sunrise was not represented among the letter's signers.
"Dozens of Senators and [members of Congress] have made it clear that leadership should not count on their votes on any bipartisan package if reconciliation that puts climate at the very center is not locked in first," Maunus said. "The American people are in need – and the only way to expedite the process of passing this infrastructure package is to pass the boldest budget resolution as soon as possible, go through reconciliation in July, and pass a robust infrastructure package by August recess.
"We will accept no other scenario – no compromise, no excuses," she added.
Sen. Joe Manchin (D-W.Va.) has refused to commit to backing a reconciliation package incorporating the bill's climate provisions, potentially putting him at odds with Senate progressives like Sen. Ed Markey (D-Mass.).
"I need a guarantee that the climate provisions that are needed are not left behind," Markey said Wednesday.
Share This: