POLITICO: Progress on infrastructure, but roadblocks remain
June 16th, 2021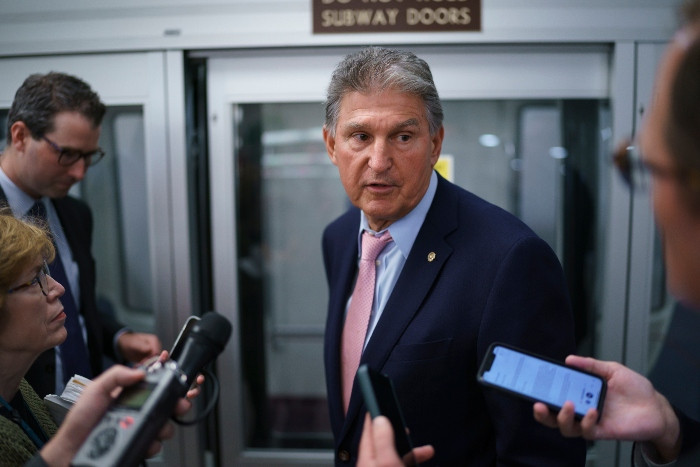 By Matthew Choi
INFRASTRUCTURE BUILDS: Democrats are still torn on how to move ahead on this infrastructure business, circling around a bipartisan infrastructure bill, while also eyeing a party-line spending package filled with many of their more partisan priorities on climate, immigration and human services. But just how big that second package will be is itself a major point of disagreement within the party.
Sen. Joe Manchin (D-W.Va.) is showing a little warmth to passing the catch-all spending bill through budget reconciliation, telling POLITICO's Burgess Everett he'd be open to at least talking with his colleagues who are pushing for the strategy.
"I'd like to see a good piece of legislation, and I think we can all start working on it now," Manchin said. "I'm not opposed to doing anything that's going to help our country. Absolutely not opposed. Just need to see something."
It's a big development, but it doesn't mean the Senate Energy Committee chair has given up on working with Republicans on an infrastructure proposal that is gaining more momentum. A bipartisan group of 10 senators negotiating a rough outline for an infrastructure deal ballooned to 21, with 11 new senators from both parties backing the proposal.
Among the energy portions that emerged Wednesday night: $15 billion for electric vehicle infrastructure and $73 billion for power infrastructure. Among potential pay-fors, lawmakers included annual surcharges on EVs. But it lacks any explicit mention of the comprehensive climate change provision progressives hope for. The whole proposal offers up $579 billion in new spending. Anthony Adragna breaks it down for Pros.
Progressives are still adamant that major climate measures be included in whatever infrastructure plan the party runs with — and they have some big names backing them up. Some of the largest environmental groups in America wrote to congressional leadership refusing to back any legislation that doesn't include large-scale investments in climate change. Tom Steyer, the erstwhile climate-centered presidential candidate, and John Podesta, former Clinton chief of staff and founder of Center for American Progress, both signed on.
Meanwhile, two senior members of the House Energy and Commerce Committee — Reps. Peter Welch (D-Vt.) and Yvette Clarke (D-N.Y.) — offered legislation Wednesday that would set a national renewable energy standard requiring that 70 percent of the electricity mix come from renewable sources by 2030. Qualifying energy sources would be wind, solar, geothermal, marine energy and limited types of hydropower.
Under the bill, electricity suppliers would be required to address existing pollution disparities by placing more emphasis on boosting renewable energy in those communities. Providers would have to provide renewable energy credits for verification or do alternative compliance payments of $50 per megawatt hour. A fact sheet is available here.
Related: White House tries to privately calm Democratic fears on infrastructure deal, from Laura Barrón-López and Senate Democrats wrap first budget resolution meeting with few details, from Caitlin Emma and Jenna Scholtes.
Share This: