Savannah Mayor, GA Community Leaders Call on EPA to Enact Strong Standards to Cut Climate Pollution
June 27th, 2023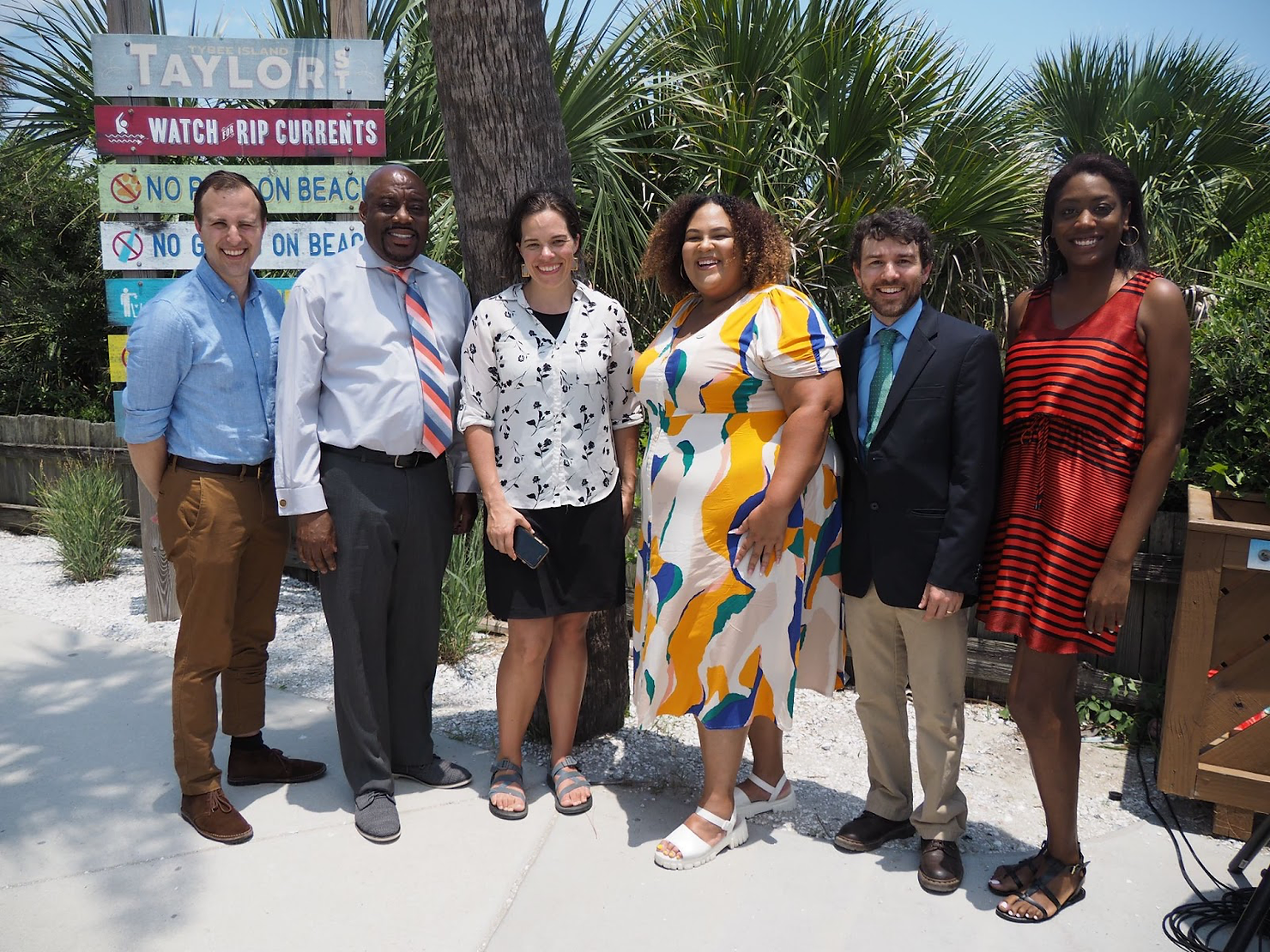 Tybee Island, GA – Savannah Mayor Van R. Johnson II and community leaders from along the Georgia coast gathered today in response to a new U.S. Environmental Protection Agency plan to cut carbon pollution from power plants, the second leading source of climate pollution in the United States.
At a press conference on Tybee Island, community leaders from Savannah, Brunswick, and Sapelo Island called on the EPA to make sure the new climate pollution standards are as strong as they can be in order to make meaningful progress in tackling the climate crisis and protecting the health and safety of Georgia's coastal communities, in particular, Black and brown communities who bear the brunt of flooding and extreme weather. Participants also delivered a letter to Georgia's congressional delegation urging them to support a strong standard.
The standard is open for public comment until August 8th. "We are encouraging all folks in Chatham County and particularly people in Savannah to make sure we are speaking loudly and clearly in one unified voice about what we want for the future of our community," said Mayor Johnson of the City of Savannah.
"The new rules limiting carbon pollution from…power plants proposed by the Environmental Protection Agency is a significant step towards greater equity and democratizing energy for many Georgians," said Dominique Mack from the Partnership for Southern Equity. "This is an issue that we must not ignore. Climate change is a threat to our collective future."
According to experts, power plants release about a quarter of the climate pollution generated in the United States. Carbon pollution causes climate change and leads to increased flooding and extreme weather on Georgia's coast. The EPA's proposed protections from climate pollution would dramatically cut carbon pollution from power plants that burn coal and fossil gas, and provide protections for those communities most impacted by power plant pollution.
"These rules are long overdue. Experts have warned us for decades about the risk of power plant carbon pollution, yet the fossil fuel industry and their allies have caused delay after delay of regulating this harmful pollution while our communities pay the price," said Chris Carnevale from the Southern Alliance for Clean Energy.
President Biden promised to cut climate pollution by at least half by 2030. Meeting that goal requires cutting carbon pollution from transportation, power, agriculture, and other sectors by accelerating the transition to clean energy and setting the strongest possible pollution standards. Advocates stress that the new climate pollution standards for power plants must be completed early next year.
Share This: