EPW Chair Tom Carper Joins Public Health Leaders to Urge Biden WH to Set Strong Pollution Standards
March 22nd, 2023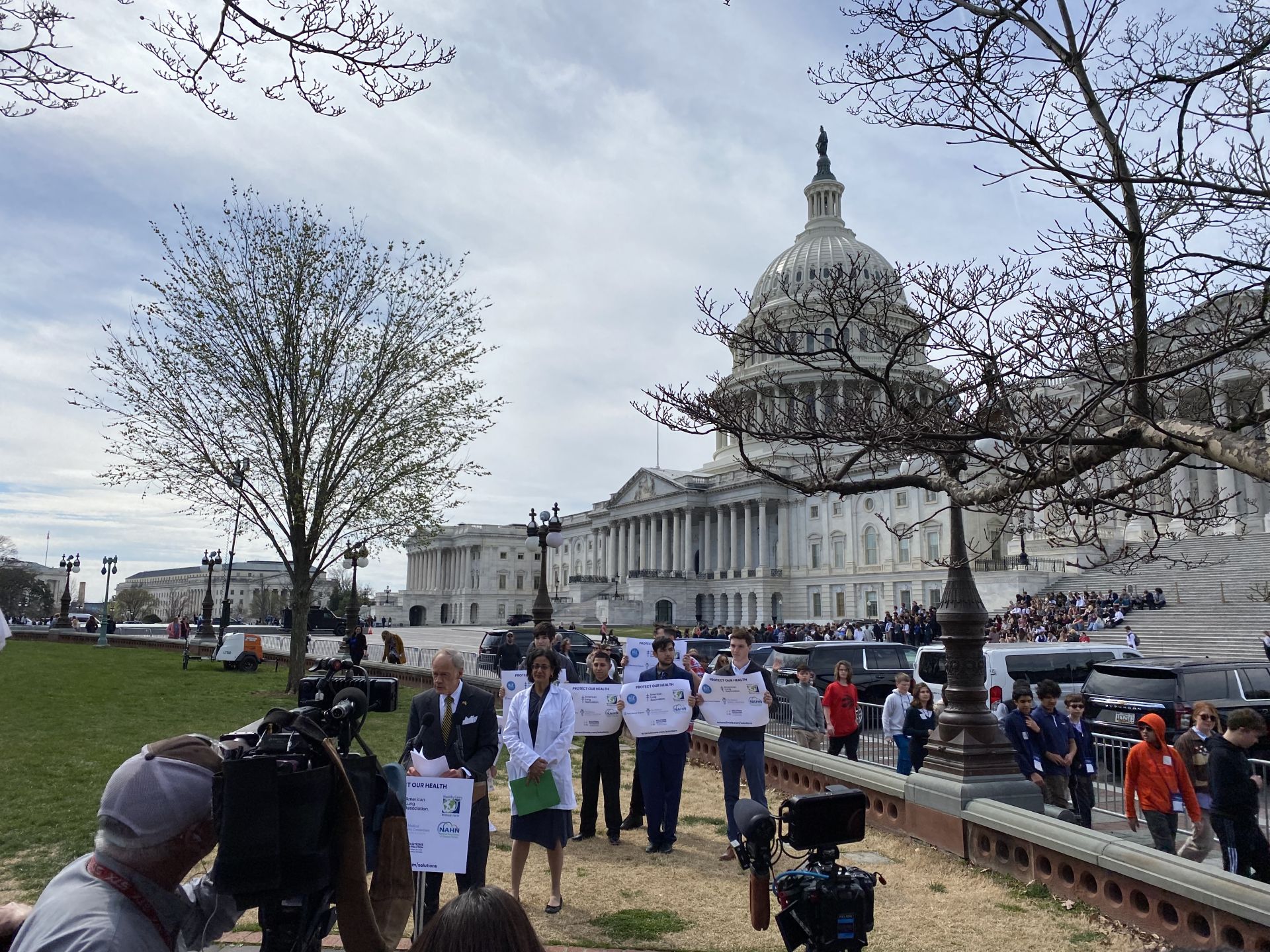 Sen. Tom Carper (D-DE) speaks on the need for strong pollution standards from the Biden Administration
Washington, DC – Medical professionals and public health advocates descended on Washington this week to sound the alarm for Congress and the Biden administration to move forward with strong Solutions for Pollution urgently.
Today, U.S. Senator Tom Carper (D-Del.), Chairman of the Senate Environment and Public Works (EPW) Committee, joined public health leaders from across the country to urge President Biden to move forward on strong pollution protections that will help protect our environment and slash pollution from power plants and other sources.
"The simple truth is that air pollution is bad for our health, bad for our economy, and bad for our planet," said Senator Carper. "Last Congress, we made historic investments to reduce harmful climate pollution and clean up the air we breathe through the Inflation Reduction Act and Bipartisan Infrastructure Law. Now, it's time for the Biden Administration to finish the job by enacting stronger clean air and climate protections. I'm proud to join so many public health and environmental justice advocates in pushing to make clean air a reality for all Americans—no matter where they live."
"I will continue to advocate for standards that ensure the most high quality of air for the millions of families and children in our local communities," said Congresswoman Sheila Jackson Lee. "These stronger standards must address the dangerous soot, mercury, carbon, and smog pollution from local businesses and other sources. I am committed to working with my colleagues in Congress and with organizations like EARTHJUSTICE and the Climate Action Campaign to ensure that everyone has access to clean air regardless of race or socio-economic status. We must work together if we are going to make a difference and ensure clean air for future generations."
More than 100 health experts from 56 different organizations arrived in DC this week. During the event, advocates delivered a health professional sign-on letter and over 500 comments urging the administration to set strong protections on soot and other sources of pollution. Advocates held over 63 meetings with Members of Congress and the Biden administration throughout the week. In addition, over 100 public health professionals sent a letter urging the White House and EPA to move forward with other critical standards to clean up power plant pollution, methane pollution, and pollution from heavy-duty vehicles.
"In Houston and throughout the United States, the effects of pollution disproportionately impact Black and Brown communities, which are often located near high-traffic corridors, power plants, and other sources of pollution," said Juan Flores, with LULAC Houston, Air Alliance Houston, and Environmental Community Advocates of Galena Park. "The time to act is now. Our communities and health can't wait." LULAC advocates also delivered over 500 letters to the EPA urging the Biden administration to finalize the strongest soot pollution protections possible.
"I'm here today as a mother, a pediatrician, and speaking for my two children, my patients, and the 700,000 doctors represented by our 48 member societies," said Dr. Lisa Patel, the Executive Director of the Medical Society Consortium on Climate and Health. "The Biden administration has the authority to act and create strong national standards that protect public health."
This fly-in and news conference coincides with National Public Health Advocacy Week, during which dozens of groups including doctors, nurses, and advocates from all corners of the country come to Washington, DC to make sure leaders in the Biden administration use every tool at their disposal to clean up dangerous soot, mercury, carbon, and smog pollution from power plants and other sources, which impacts Black and Brown communities first and worst.
A livestream of the event can be viewed HERE.
Share This: