CAC Applauds Biden Administration Executive Order to Recommit to Advancing Environmental Justice
April 28th, 2023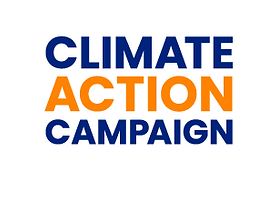 Washington, DC – Today, President Biden signed an Executive Order to reaffirm our nation's commitment to advancing environmental justice and ensuring that communities across the United States have clean air to breathe, clean water to drink, and a healthy climate for all. In response, Climate Action Campaign Director Margie Alt issued the following statement.
"I applaud President Biden and Vice President Harris for recommitting to the environmental justice goals they outlined on day one of their administration. All people deserve clean air, clean water, and a healthy climate regardless of where they live. This Executive Order also builds on the important work that people across the country are undertaking to advance justice in their communities.
"While this is a critical step forward, the work isn't done. Our coalition looks forward to working with the administration to ensure that protections for historically overburdened communities are a part of all administrative actions, including strong standards to cut climate pollution from power plants. With solutions, we can achieve environmental justice, protect our health, and fight climate change. We have no time to waste."
About the Climate Action Campaign
CAC is a vibrant coalition of dozens of major national environment, environmental justice, and public health groups, working together to drive ambitious, durable federal action based on science, to address the climate crisis. Our goal is to reduce climate pollution and accelerate the transition to clean energy in ways that support justice, jobs, health, and economic opportunity for all.
Share This: