160+ Advocacy Organizations Launch New 'Solutions for Pollution' Campaign
September 12th, 2022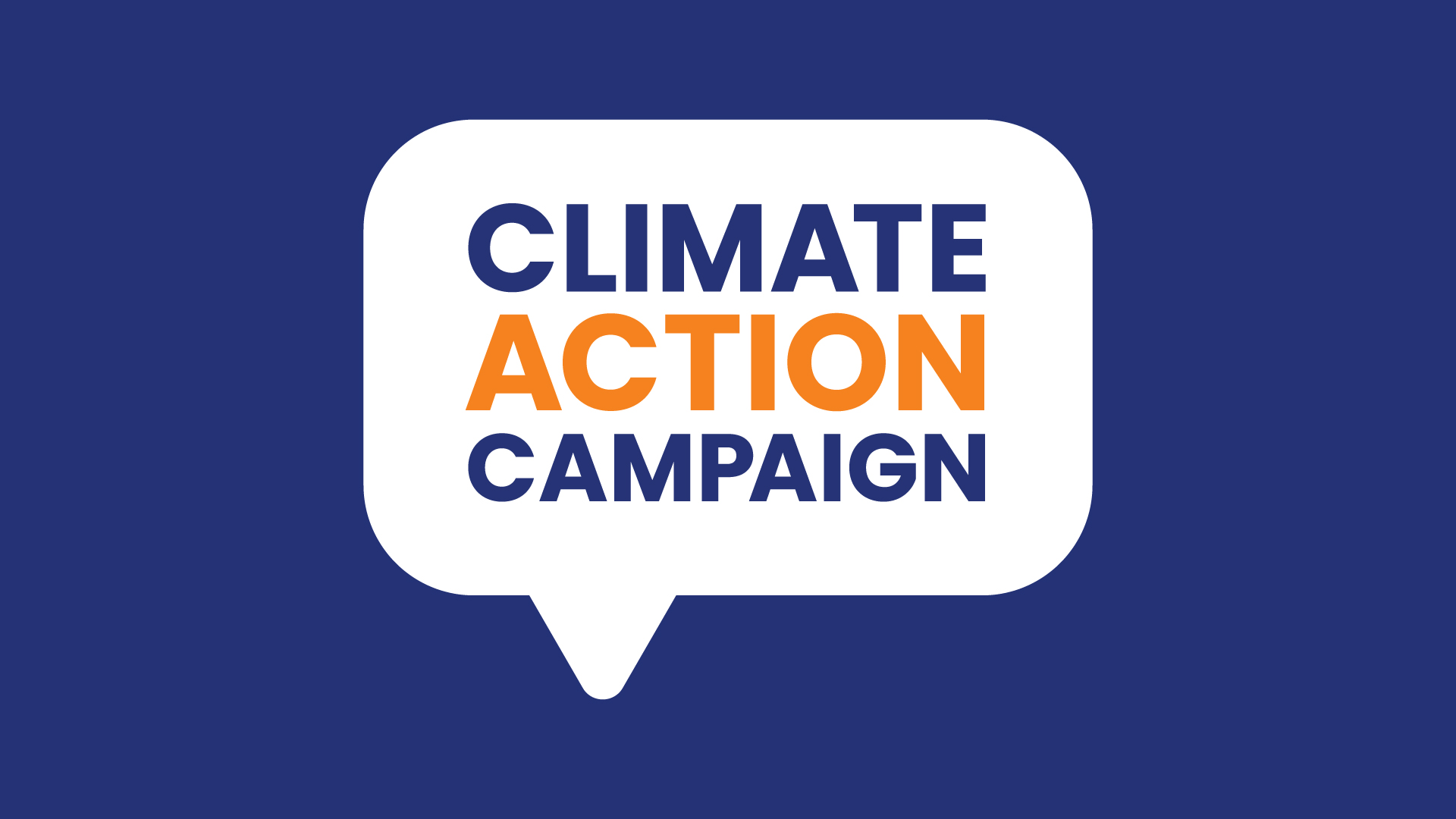 Organizations join effort to increase ambition to cut climate pollution, protect our health, and advance environmental justice
Washington, D.C. — Today, a broad coalition of over 160 environmental, climate, public health, environmental justice, youth, and clean energy organizations, organized by the Climate Action Campaign, launched the Solutions for Pollution campaign–a new advocacy effort aimed at driving the Biden administration to make good on its promises to use an all-of-government approach to cut climate pollution by 50-52% while protecting our health and environment. This effort builds on the progress we anticipate will be made thanks to the historic climate, clean energy, jobs, and justice investments recently passed by Congress in the Inflation Reduction Act.
"President Biden – both as a candidate and in office – promised to deliver on following the science on climate change and public health with the most ambitious climate plan ever, including his pledge to cut climate pollution in half by 2030," said Margie Alt, Director of the Climate Action Campaign. "We are thrilled that Congress just passed historic investments in climate, communities, clean energy, and jobs. Now the baton is passed to the Biden administration to implement the solutions for pollution that will get us all the way to the goal. Our Solutions for Pollution campaign will remind the President and his administration of the urgency of the moment and encourage him to use every tool in his toolbox to protect our health, advance justice, and fight the climate crisis."
The Solutions for Pollution coalition, representing tens of millions across the country, is calling on the Biden administration to implement approximately 20 specific pollution protections across federal agencies to help meet the president's promise to cut climate pollution in half by 2030 and reduce the pollution that endangers the health of all Americans and their communities, particularly the health of the most vulnerable among us who have carried the greatest burden from unchecked pollution.
"Black and brown communities have historically been overburdened by pollution, and President Biden promised unprecedented resources for these communities alongside his pledge to cut climate pollution in half by 2030," said Peggy Shepard, Co-Founder and Executive Director of WE ACT for Environmental Justice. "We can't delay any longer. It's time for the Biden administration to fulfill its promise to advance environmental justice and act on climate by swiftly implementing these actions."
Yadira Sanchez, Executive Director of Poder Latinx, echoed the urgent need to drive ambition within the Biden administration to follow through on promises to protect vulnerable communities.
"Significant exposure to industrial and transportation pollution in Latinx communities poses huge health risks that jeopardize our families and communities," said Sanchez. "That's why our Latinx individuals and communities across the country are focused on driving President Biden and his administration to implement ambitious climate solutions that will protect young people and future generations."
"President Biden must seize the momentum from passage of the strongest climate action in U.S. history and run with it," said Manish Bapna, President and CEO, Natural Resources Defense Council. "The opportunity to meet our climate goals is within reach, and the solutions in the Solutions for Pollution Action Plan will bring us much closer to reaching them. Now we must move faster, bolder, and broader. That's essential if we are to build a cleaner, healthier, more just, and equitable future for people in this country."
The campaign launch event included top national climate, clean energy, health, youth, and environmental justice leaders making the case for the urgent need for solutions for pollution and calling on the Biden administration to advance these actions and carry out their responsibilities under existing laws, like the Clean Air Act. Doing so is an environmental, public health, and economic necessity – for every second that we fail to act on climate, it costs Americans at least $4,705.
"If we fail to act on climate now, young people in America will be left to face the consequences for generations to come," said Harry Johnson II, Vice President, Strategic Partnerships, NextGen America. "We don't want the climate crisis robbing our generation of opportunity. We need the Biden administration to act on climate with the urgency science demands."
This health threat is not just a future challenge, though.
"Increasingly dirty air and more severe climate change-fueled extreme weather events have become our reality, and the public health impacts are dire," said Dr. Mona Sarfaty, Executive Director, Medical Society Consortium on Climate and Health, Center for Climate Change Communication at George Mason University. "The air quality is so poor in some areas of the country that it is unsafe for vulnerable populations to leave their homes. Without action, we will only see more illness and preventable deaths, which is why we desperately need the Biden administration to implement these solutions immediately. Everyone deserves clean air and a healthy climate."
In anticipation of the campaign launch event, 160 organizations signed a letter to President Biden united in calling for his administration to implement the Solutions for Pollution Act Plan.
The Solutions for Pollution campaign will focus on engaging the administration and mobilizing the public to ensure implementation of rigorous pollution limits on power plants and industrial sources, the strongest possible standards to reduce vehicle pollution, standards for more efficient appliances, limits on methane and HFCs, as well as more transparency for investors, shareholders, and others on climate risks to corporations, and more.
To learn more about the Solutions for Pollution campaign, visit https://www.actonclimate.com/solutions.
Share This: